Posts for: October, 2017
By Westlake Family Dentistry
October 27, 2017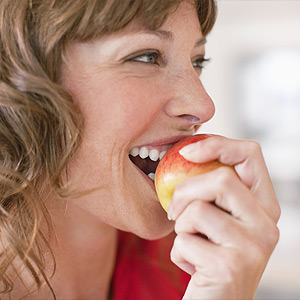 Good nutrition is vital for maintaining health and preventing disease, especially for your mouth. A diet rich in whole foods — fresh fruits and vegetables, protein and dairy products — and low in sugar will not only promote strong teeth and gums, but lessen your chances of developing tooth decay or periodontal (gum) disease.
Diet is also a prominent factor in reducing the risk for another serious mouth disease — oral cancer. While oral cancer makes up only 3% of total cancer cases reported annually, the five-year survival rate is a sobering 50%, much lower than for other types of common cancers. While genetics plays a role in your susceptibility to oral cancer, lifestyle choices and practices present the greater risk factors for the disease.
Of these lifestyle factors, refraining from tobacco products, moderating your alcohol consumption and avoiding risky sexual behavior are of primary importance in reducing your cancer risk. With that said, you should also take into account the foods that are part of your daily diet — both what you should and shouldn't eat. As an example of the latter, some foods contain a class of chemicals known as nitrosamines that are carcinogenic (cancer-causing). One such chemical, nitrite, is used as a preservative in meats like bacon or ham, and may also be found in beer, and seafood products.
On the positive side, your diet should be rich in foods that supply antioxidants, substances that protect the body's cells from damaging, unstable molecules known as free radicals. The best sources for antioxidants (more so than dietary supplements) are plant foods rich in fiber and vitamins C and E. Eating more of these may also reduce your intake of nitrates, animal fat and saturated fat.
Adopting a moderate, nutritious diet, along with exercise, can have a huge positive impact on your general health and quality of life. Along with other lifestyle changes, better dietary choices can also help ensure a healthy mouth and reduce your risk of oral cancer.
If you would like more information on the role of nutrition in reducing your risk of oral cancer, please contact us or schedule an appointment for a consultation. You can also learn more about this topic by reading the Dear Doctor magazine article "Diet and Prevention of Oral Cancer."
By Westlake Family Dentistry
October 12, 2017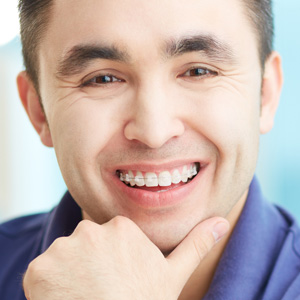 You've lived most of your life with crooked teeth and an imperfect smile. You feel you should have done something about it years ago, but now you're approaching your golden years — what would be the point?
Here's the point: there's a growing trend of older adults undergoing orthodontic treatment. People are discovering the life-changing benefits of straightening their teeth — even if they're no longer teenagers.
So, what's really holding you back?
I'm too old to have my teeth straightened. Not true — teeth can be straightened at any age, not just during childhood or adolescence. If anything would prevent orthodontic treatment it would be the state of your oral and general health, not your age. Your teeth's supporting bone must be reasonably sound and healthy; likewise, systemic problems like bleeding disorders, leukemia and uncontrolled diabetes can make orthodontics difficult. But if you and your mouth are reasonably healthy, you can have your teeth straightened.
It's too much to spend just to look better. Yes, orthodontic treatment can transform your smile — but it can also improve your oral health. Misaligned teeth are harder to keep clean, increasing the risks for tooth decay and periodontal (gum) disease; they also don't work well together so chewing is more difficult. By correcting your bite, you can reduce your chances of dental disease and improve overall mouth function.
I'd look silly at my age in braces. Self-consciousness about wearing these traditional appliances is common at any age. It's understandable — the glint of metal is the first thing people see when you smile. But there's a good chance you may be able to wear an alternative appliance that's barely noticeable: clear aligners. These are a series of removable, clear plastic trays that you wear in sequence to gradually move your teeth. Not only are they less noticeable than braces, you can take them out for special occasions.
Don't let these or other excuses keep you from a more attractive smile and healthy mouth. Visit your dentist for an examination to see if orthodontics can work for you.
If you would like more information on transforming your smile through orthodontics, please contact us or schedule an appointment for a consultation. You can also learn more about this topic by reading the Dear Doctor magazine article "Orthodontics for the Older Adult."